Bed&Breakfast Ornat Etxea
Customers' review
Read the comments written by customers hosted in Ornat-etxea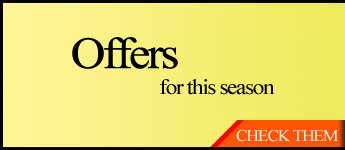 What to do in Ornat-etxea / Vidángoz
Ornat Etxea and Vidangoz are the ideal starting point to discover the Navarrese Pyrenees. Nestled between the valleys of Roncal and Salazar, presents a diverse range of places to visit and activities to do. If you want to know more about any of them, click on the link:
VILLAGES: Vidángoz, Burgui, Roncal, Isaba, Ochagavía...
MONUMENTS: Casle of Xavier, Monastery de Leire, City of Sangüesa, Sos of the Catholic King...
NATURE: Larra-Belagoa, Irati Forest, Gorges (canyons) of Holtzarte and Kakouetta, Foces (canyons) of Arbayun and Lumbier...
SPORT: Mountaineering (Table of the 3 kings, Annie, Orhi...), Skiing (cross-country in Belagua, cross-country in Abodi, Alpine in Arette-St. Martin's stone...), Climbing (Igal, Salvatierra de Esca...), Cycling, Trekking...
ROUTES: Roncalese's Royal Droveway GR-13 (on foot or on BTT)...
CULTURE EVENTS: Almadia's day (Raft's day, Burgui), Tribute to the slaves during the Francoism (Mountain pass of Igal-Vidángoz), Tribute of the three cows (St. Martin's stone-Larra), Day of the Roncalese Costumes (Isaba), Witch's descent (Vidángoz), Orhipean (Ochagavía)...
SPORT EVENTS: Irati xtrem (cycling-Irati), Camille eXtreme (mountain race-Isaba), Pirenaica (cycling ending in Urzainqui), Larra-Larrau (cycling-Isaba)...