Bed&Breakfast Ornat Etxea
Customers' review
Read the comments written by customers hosted in Ornat-etxea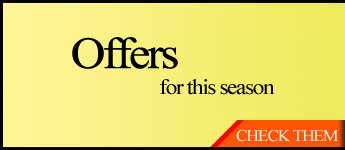 Vidángoz / Azanzorea's caves
Vidángoz, the place where you will find Ornat-etxea bed & breakfast, is a small village of the Roncal Valley, typical Pyrenean village, nestled on the slope of a hill and crowned by an imposing church.
Guards the entrance of the village Pitxorronga rock, an impressive mass of stone that threatens to fall on visitors.
In the village, peace and quiet, to stroll through its streets and observe its stone houses forgetting the hustle and bustle, visit the Church and the graveyard, with several funerary stelae and one of the few that are still stuck to the Church as in the past, either contemplate the town in its entirety from the top of Pitxorronga rock, natural watchtower.
You can also visit the two dairies that there is in the people, Diego-etxea and Onkizu, which produces the famous "Roncal cheese".
Just 3 kilometres from Vidángoz in the way to Burgui, you can visit the caves of Azanzorea, a haven of stone which can be reached after 15 minutes of walk through the forest.
For more information: