Bed&Breakfast Ornat Etxea
Customers' review
Read the comments written by customers hosted in Ornat-etxea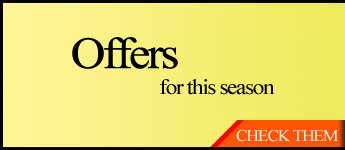 Irati forest
The Irati forest is a vast territory (17.195 Ha), which since ancient times has had a use for rancher-forestry and hunting. It is located in a basin surrounded by mountains, located largely in the Aezkoa and Salazar valleys.
With a great natural and ecological value, it is considered as one of the largest beech - fir forests in Europe. Different areas of the forest have different figures of nature protection, such as SPAs, integral and nature reserves, while running the implantation of an SCI, site of Community importance.
The forest is formed mainly by beech and, in lesser proportion, firs and quality pastures.
To know Irati there are varied options: blazed trails, hiking, mountain biking...
For more information: