Bed&Breakfast Ornat Etxea
Customers' review
Read the comments written by customers hosted in Ornat-etxea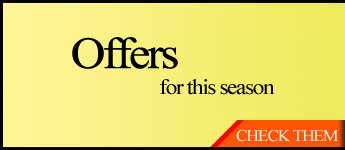 Belagua / Larra
Belagua and Larra are two sites located in the northernmost area of the Roncal Valley, located at the border of Navarre with France. Belagua Valley, on the one hand, is a typical glacier Valley, where cattle graze in the warm months of the year since immemorial time, as evidenced by several dolmens (Arrako, Sakulo...). Witnesses of this activity are the different edges that dot the landscape. In the so-called "Rincón de Belagoa" is also the reserve of Aztaparreta, one of the last virgin forests of the Pyrenees.
The Larra massif, on the other hand, rises from the Valley of Belagua. It is a massif of the karst type, in which the limestone rock covers virtually the entire landscape and which only grows the black pine. In it there are many caves, the most famous being the "sima de San Martín", one of the deepest in Europe. In Larra, and right on the border with France pillar, is celebrated since ancient times (some sources place its origin more than 2 thousand years ago) "3 cows' tribute", Europe's oldest treaty.
Finally, noted that Larra and Belagua are suitable for the practice of climbing areas throughout the year and cross-country skiing in winter.
For more information: