Bed&Breakfast Ornat Etxea
Customers' review
Read the comments written by customers hosted in Ornat-etxea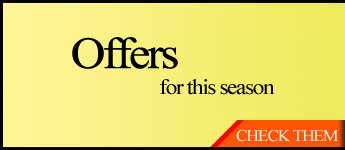 Roncal Valley
The Roncal Valley, to which Vidángoz belongs, is one of the most famous valleys of Navarre, and it is due to his history. In fact, it is said that the first King of Navarre (well, at that time Kingdom of Pamplona), the basque Iñigo Arista, was proclaimed in this valley.
But, in addition to its history, the Valley of Roncal has other many attractions. Its 7 villages (Burgui, Vidángoz, Garde, Roncal, Urzainqui, Isaba and Uztárroz), cobbled streets and typical Pyrenean houses, are a sight to behold. In several of them there are museums (Museum of the almadías in Burgui; tenor Julián Gayarre in Roncal; House of memory in Isaba; cheese in Uztárroz) where you can learn more about the ways of life and the history and customs of the Valley. In Burgui, "trade's village", you can also see recreations of various traditional crafts.
Finally, note also the natural attractions of the Roncal Valley, which has several protected areas, gorges (canyons), caves, abysses and mountains... In short, a dream Valley.
For more information: