Bed&Breakfast Ornat Etxea
Customers' review
Read the comments written by customers hosted in Ornat-etxea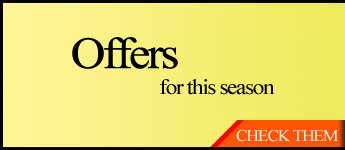 Salazar valley
The neighbouring Valley of Salazar is, like the Roncal, another typical Pyrenean Valley. Its history, its ways of life and customs are similar to the roncalese. Consisting of 14 villages, most of them of small entity, it is outlined by its beauty Ochagavia, with emblazoned houses, its medieval bridge, its fortified church or the chapel of Muskilda. Also in the Salazar Valley, we can find other peculiarities, such as the raised granary of Izal or the funerary stelae of Igal.
In addition to their villages, the Salazar Valley is also a place to enjoy the mountain, since the first two thousand of the Pyrenees starting from the West, the peak Orhi, or cross-country skiing in winter, in the sierra de Abodi.
Finally, Salazar Valley is one of the points of entry to the Irati forest, a natural wonder.