Bed&Breakfast Ornat Etxea
Customers' review
Read the comments written by customers hosted in Ornat-etxea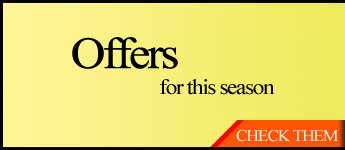 Sport
Vidángoz environment is ideal for the practice of sport. Thus, we can practice the following ones:
Mountaineering: The Roncal Valley inside the highest mountains in Navarra, 3 Kings' Table, Budogia, Anelarra, Ezkaurre, Arlas, and near these, other peaks of interest: Annie, Orhi...;
Ski: Skiing can be practiced both in the Roncal Valley (Larra-Belagua ski centre) and Salazar (Abodi ski centre). And, close to the border but already in French territory, Arette-Pierre de St. Martin, Alpine skiing is possible.
Climbing: Two areas equipped for the climbing can be found in the surroundings of Vidángoz, in the neighboring towns of Igal and Salvatierra de Esca.
Cycling: Vidángoz has roads with little traffic towards the 4 cardinal points, ideal for the practice of mountain biking (North and East) or (South and West) road bike, being able to choose paths with different requirements.
Hiking: There are routes signposted for the practice of hiking in Vidángoz surrounding.