Bed&Breakfast Ornat Etxea
Customers' review
Read the comments written by customers hosted in Ornat-etxea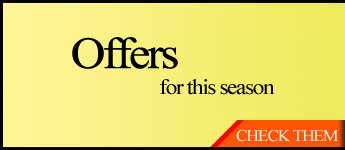 Roncalese's Royal Droveway (GR-13)
The Roncalese's Royal Droveway is an ancient route for which the shepherds of our Valley took their sheep to spend the winter (from September to May/June) from the roncalese highlands to the Royal Bardenas of Navarre, where the weather at this time of year is softer than in the Navarrese Pyrenees and livestock can have grass.
Thus, Vidángoz is the first village in the way if we go across the droveway North to South or the last resort if we go all over in the opposite direction. In fact, the village's name might have to do with this route, since part of the name, Vidángoz (or Bidangoz), may come from the basque root "Bide-" or "Bida-" which means "way".
The way can be done either on foot or in mountain bike, and from the roncalese highlands, traveler will pass through sites such as the Leyre mountains and its monastery, the castle of Xavier, the city of Sangüesa, the Tower/Castle of Pena, the monastery of la Oliva, to finally reach the Royal Bardenas of Navarre.
For more information: